Woman Faked Her Pregnancy For 7 Months And Murdered Her Boyfriend's Dog To Keep Him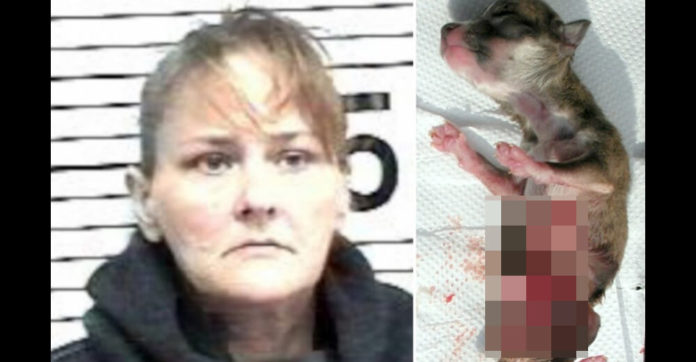 In Lawrence County, Alabama, were shocked to hear of a trick that a woman used to manipulate her boyfriend and prevent him from leaving her.
43 year-old Anita Parker had been faking her pregnancy for 7 months.
She had called her boyfriend one morning and told him that she had suffered a miscarriage.
Her boyfriend then immediately rushed back home and found her lying in a pool of blood.
She then stated that she had flushed their child down the toilet.
Panicked, he drove her to the hospital immediately but the doctors confirmed that she was never pregnant even though she had made herself appear so.
When he returned home, his pet chihuahua was nowhere to be found.
He then looked in the dumpster nearby and found his pet's dead body.
Apparently, the pool of blood Anita was lying in belonged to his chihuahua!
Anita is currently being detained at the Lawrence County Jail on a $7,000 bond.
Look at this image: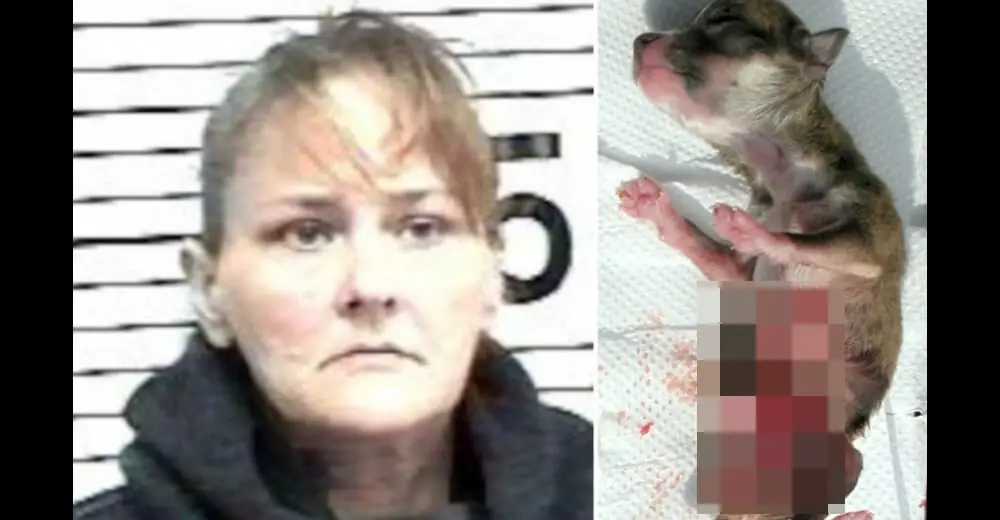 Share away, people.